Search engine marketing (SEM), is one of the most effective ways to grow your business in an increasingly competitive marketplace. With millions of businesses out there all trying for the same thing, it's never been more important to advertise online, and search engine marketing is the most effective way to promote your products and grow your business.
Keywords are the foundation of search engine marketing. As users enter keywords (as part of search queries) into search engines to find what they're looking for, it should come as little surprise that keywords form the basis of search engine marketing as an advertising strategy.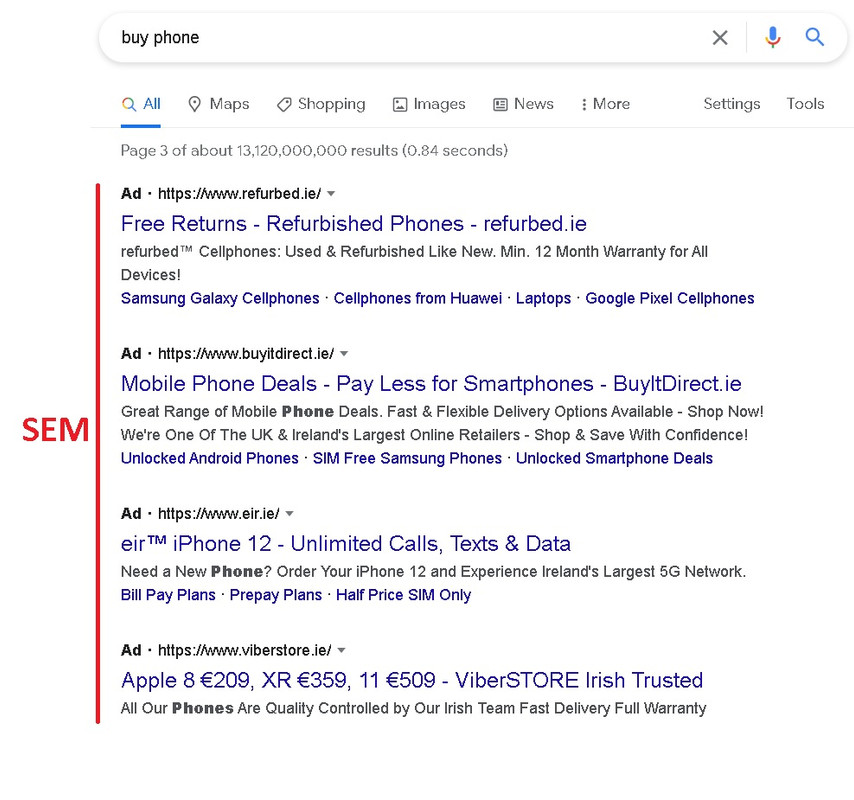 Before you can choose which keywords to use in your search engine marketing campaigns, you need to conduct comprehensive research as part of your keyword management strategy.
You need to identify keywords that are relevant to your business and that prospective customers are likely to use when searching for your products and services.
We can save you a lot of advertising money. We know what works. SEM is one of the best ways to get your conversion rates healthy, but when it's done wrong it can quickly cost you a fortune in wasted clicks, junk traffic, and useless bidding wars. Pay-per-click advertising should have a clear, quantifiable short- or medium-term goal in mind. We concentrate on conversions, not just clicks.
We just click away to help you on your existing or future project, contact us at chat info@beconnect.ie