(SEO) Search Engine Optimization brings you the most precious traffic (also known as organic traffic), when a search engine shows your content to its users in the organic part of a SERP (Search Engine Results Page), you do not pay for the ranking. When the user clicks on the result and visits your site, you do not pay Google for a visit. And that briefly describes what is SEO used for.
On that same SERP, there are often paid results; they are identifiable by the 'Ad' icon to the left. When a user clicks on a paid result and visits the site, the advertiser pays the search engine for that visit.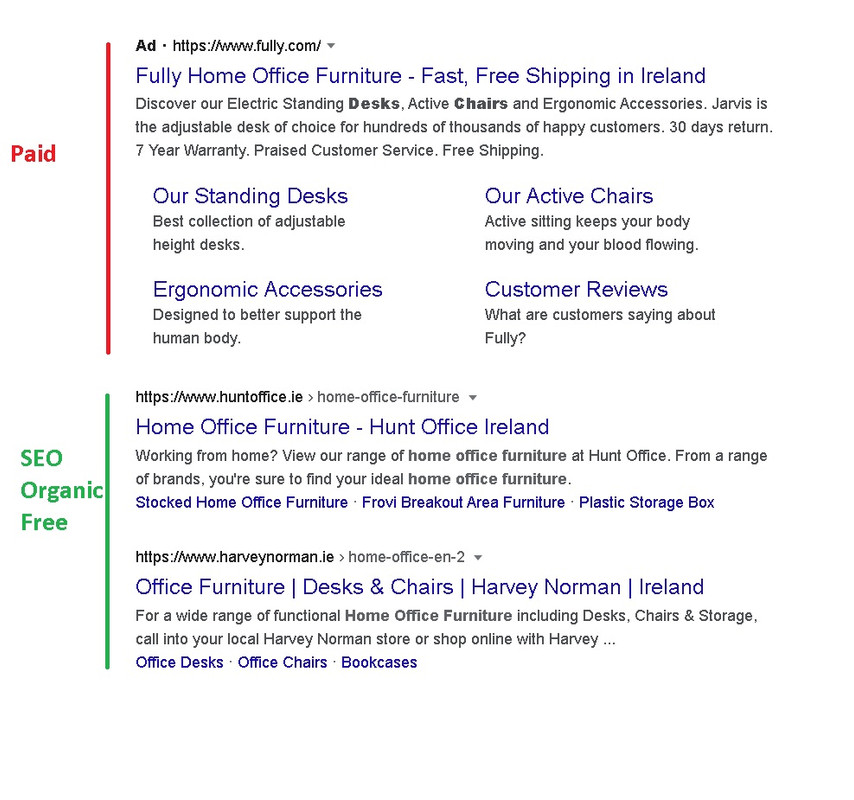 So for ads, you pay to be the top, front, and centre, and with organic search results ("SEO results", if you prefer), you are top, front, and centre through merit, and it is free.
The big advantage of SEO traffic is that, if chosen Search Engine Optimization strategy is effective (and we will look at how to make that happen below), then it is an ongoing source of free traffic.
We can help u to improve your SEO in these areas :
Page Titles & Descriptions
 Sitemaps Internal Links
Google Analytics and search console
External Links Keyword Research
Embedding Blogs
Feeds Landing Pages
 General Content
Writing Removing Duplicate Content
 Image Optimization 
Tags
and more…
We just click away to help you on your existing or future project, contact us at chat info@beconnect.ie