You know how crucial it is to have a strong internet online presence whether you run a company or maintain a personal blog. Optimization for search engines (SEO) is an effective method for this. In this article, we will discuss what SEO is, the many types of SEO, how to get started with SEO, and answer some frequently asked questions. In addition, we will supply some of the most efficient SEO tools for businesses in 2023.
What is SEO and How Does It Work?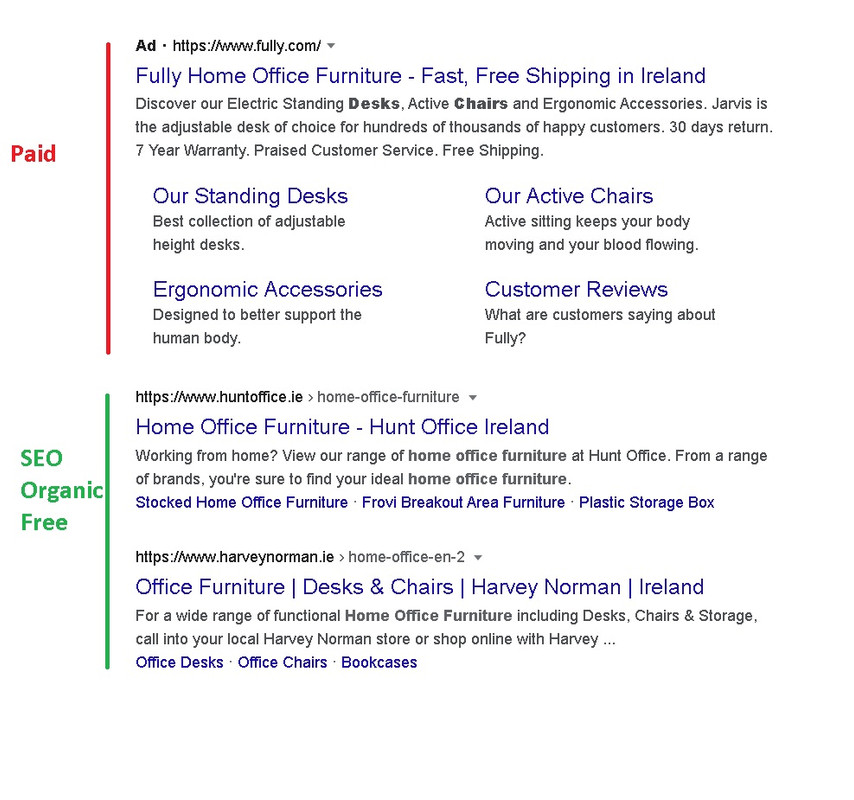 The practice of optimizing your website for search engines to rank higher is often known as SEO . To improve your website's visibility and appeal to search engines, you must optimize its HTML code, structure, and content. Businesses may increase their traffic, prospects, and sales by using SEO effectively.
To assess the authority and relevancy of a website's content, search engines use sophisticated algorithms. They examine a variety of elements to decide a website's ranking, including backlinks, keywords, on-page and off-page optimization, and many others. Businesses can improve their website's optimization through SEO to satisfy these criteria and raise their rating.
The 4 Types of SEO
There are four main types of SEO: on-page, off-page, technical, and local SEO.
On-page, off-page, technical, and local SEO are the four basic subtypes of the practice.
On-page SEO is the process of making individual pages on your website more relevant and search engine-friendly by optimizing their content and structural elements.
Off-page SEO: This is the process of enhancing elements that aren't directly related to your website, such as your social media presence and backlinks.
Technical SEO: This is the process of making your website more user- and search engine-friendly by optimizing its code and structure.
Local SEO: This is the process of making your website more visible to those who are looking for local services on Google Maps and other local search engines.
How to Start SEO for Beginners?
Starting out with SEO can be overwhelming at first glance. However, u shouldn't be afraid, we will cover some simple and effective tips for beginners to begin their SEO journey:
Do your business-specific keyword research: It's a vital aspect of SEO. By doing so, you can find the words and phrases your intended audience looking for, and after that, you can work on your content and include all keywords u find after that u have more chance that customers search for it and will exactly stop on your website.
Optimize your on-page elements: This includes optimizing your title tags, meta descriptions, and header tags to make them more relevant to your target keywords.
Optimize your website's structure: This includes optimizing your website's URL structure, internal linking, and navigation to make it more user-friendly and search engine-friendly.
Create high-quality content: Creating high-quality and relevant content is essential for SEO, as it helps your website attract backlinks and social shares.
Is SEO Good for Beginners?
Although it takes time and work, SEO can be an excellent technique for newcomers. It may take several months to start seeing results from SEO; it is not a quick fix. Yet, SEO is a long-term investment that pays off for businesses since it increases traffic, leads, and revenues.
Can I Do SEO on My Own?
Yeah, you can perform SEO on your own, but it will take a lot of work. Keeping up with the most recent trends and best practices can be difficult because SEO is a complicated process that incorporates numerous variables. You can save time and get better results by working with a seasoned SEO expert or firm.
Do I Need to Hire Someone for SEO?
Even though you can perform SEO on your own, working with an expert SEO professional or agency can frequently be advantageous. Keeping up with the most recent trends and best practices in SEO can be difficult because it requires numerous technical and creative talents. You can save time and get better outcomes by hiring an expert.
How Much Does SEO Cost in Ireland?
The cost of SEO services in Ireland varies depending on the agency and the scope of the project. Generally, SEO services can cost anywhere from a few hundred euros to several thousand euros per month. At beconnect digital agency, we offer customized SEO packages tailored to your business's specific needs and goals. Beconnet offer free site audit for our new customers.
Is SEO Worth the Money?
Indeed, SEO is worthwhile for companies trying to improve their online exposure, draw more customers, and generate more leads. When you target high-value keywords and niches, SEO can have lasting advantages and a sizable return on investment.
The Best SEO Tool in 2023
There are many SEO tools available in the market, but some of the best ones that businesses can use in 2023 include:
Ahrefs: A comprehensive SEO tool that helps you track your website's ranking, backlinks, and keyword performance.
Conclusion
Search Engine Optimization or SEO is a critical strategy for businesses looking to increase their online visibility and attract more traffic, leads, and sales. At beconnect digital agency, we provide customized SEO services that help businesses improve their search engine ranking and drive more revenue. Whether you're a beginner or an experienced marketer, investing in SEO can provide long-term benefits and help your business succeed in the digital age.
Feel free to contact us by filling out the form below.